Fast Testing & Precise Diagnoses
Our veterinarians use diagnostic tests and tools in our in-house laboratory to accurately diagnose your pet's medical conditions and to create a custom treatment plan.
Veterinary Laboratory & Diagnostics
We use diagnostic technologies such as electromagnetic radiation and ultrasound for our diagnostic imaging. This lets us create highly detailed images of your pet's internal structures to aid in diagnosis and treatment.
At Animal General, we have advanced tools to help accurately diagnose your pet's medical issues. We have a visiting doctor who do our onsite diagnostic testing. Dr. Eric Linnetz, D.V.M., Diplomate ACVIM (SAIM) performs echocardiography and abdominal. 
Using these diagnostic imaging technologies, we are capable of quickly producing accurate information about your pet's condition in order to provide treatment options as quickly as possible.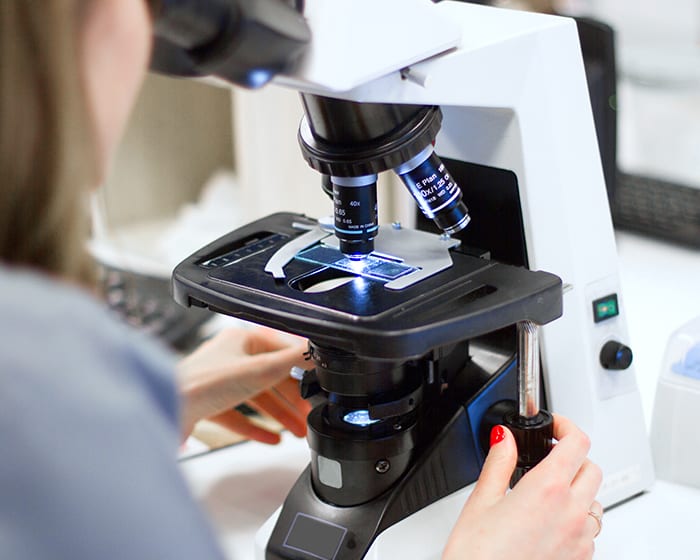 In-House Vet Lab & Pharmacy
We are able to perform tests and get results quickly and efficiently using our in-house lab. This means we are able to diagnose your pet's symptoms and start treatment as soon as possible. Our veterinary pharmacy is also stocked with prescription medications and diets so we can provide quick access to your pets' medications while they are in our care.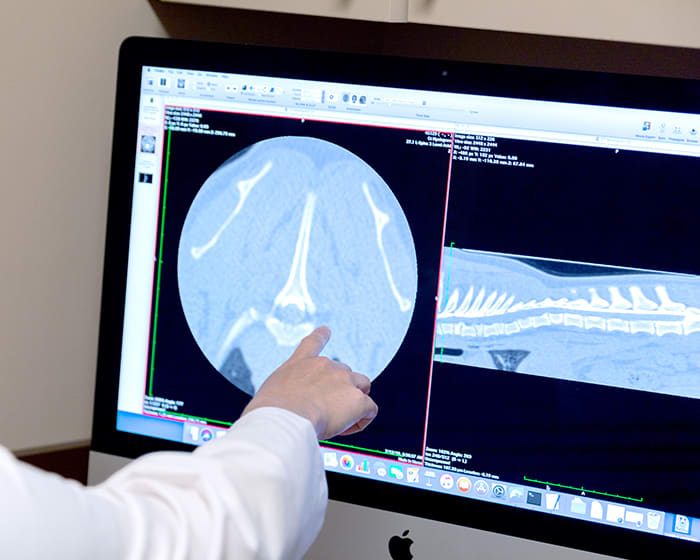 Our Diagnostic Services 
Using our in-house lab, we are happy to offer advanced diagnostic tests and tools to your pet so our veterinarians can provide and accurate diagnosis and quick treatment options for your companion.
Radiography (Digital X-Rays)

Using a radiograph (digital x-ray), we can examine your pet's internal systems to reveal information that may be invisible from the outside. 

Radiography uses very low doses of radiation and is non-invasive, safe and painless. Because of this, even pregnant pets and very young pets are able to undergo this procedure without worry.

Radiographs can be used to evaluate your pet's organs and bones as well as diagnose conditions including chronic arthritis, bladder stones, spinal cord diseases, some tumors and broken bones. 

At Animal General we also use radiography as part of our dental services. We take clear pictures of your pet's teeth and jaw using this technology, just like at your dentist's office, to keep tabs on your pet's oral health.

Ultrasound

Using ultrasound imaging technology, our vets expose part of your pet's body to high-frequency sound waves in order to produce images of the inside of their body.

We are able to capture these images in real-time, our vets can see the structures and systems move and function inside your pet, as well as their internal organ function and their blood flow.

EKG

We use an EKG device to conduct electrocardiogram (EKG) tests. These tests allow us to measure the electrical activity of your pet's heart in real time.

Using this technology, we can detect abnormal heart rhythms, heart disease and previous heart attacks. Not only that, but our advanced equipment allows for a more comfortable experience for your pet, and more responsive results. 
New Patients Are Always Welcome
We are always happy to see patients at our animal hospital! Get in touch today to get started.